Building A Home In Park County
This website is developed as a tool for your home building process in the mountains. It is designed as a reference guide with some helpful advice. Whether you are looking for a General Contractor to build your home or you wish to act as the Owner-Builder, we hope this publication will provide you with the information on building a home in Park County.
BENEFITS OF USING LOCAL DESIGNERS & CONTRACTORS FOR BUIDLING YOUR HOME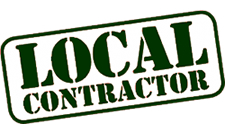 Although it is common to know "non-local" relative or friend in the building business that offers you their expertise and service, we encourage you to consider local contactors with the skills and knowledge required with the uniqueness of mountain design and the understanding of local approval processes. There are favored construction practices for high mountain conditions that are uncommon to other areas. By hiring established local contractors, many mistakes that often cost unnecessary time and expense can be avoided, streamlining the home-building experience.

For instance, local jurisdictions have unique development guidelines that are constantly being reviewed and revised. A site may require a variance to the development code to be planned effectively. Using a local design team offers the ability to understand local codes and procedures, using them for the client's benefit. Local teams with previous experience can effectively prepare the submittal to the review committees and have an increased probability of a complete submittal which is important considering many committees meet monthly.

Considering the increased difficulty of site development having a local team's experience in dealing with regulations pertaining to local wetlands restrictions, open space guidelines and the many other procedures specific to your area, works to your advantage.

There is also the practical consideration during the construction phase to have your contractors reasonably close to the building site to enable a quick response to construction detailing, client visits, and general on-site team support. We have provided tips for working with contractors along with suggested agreement guidelines to help you with choosing your contractors. The more informed you are, the more the process will work efficiently. Enjoy!
---
Park County Building Department
856 Castello Ave (2nd floor), Fairplay, CO
You will find all the forms and information in regards to building on the PCBD website.
www.parkco.us
Click on the Department Button to find the appropriate offices.
---
This Guide is Available at:
ALMART - 11 S. Main St. (Highway 9), Alma
ALPINE LUMBER - 212 N. Colorado Ave., Buena Vista
BRECKENRIDGE BLDG CENTER - 13445 Highway 9, Breckenridge
EXXON - 21970 US Hwy 285, Fairplay
HIGHLINE CAFE - 12779 US Hwy 24, Hartsel
JEFFERSON MARKET - 38600 Highway 285, Jefferson
MOORE LUMBER - Dwtn. Bailey and Mt. Evans Blvd., Pine
MOUNTAIN MAN GALLERY - 614 Broadway, Como
PARK COUNTY BUILDING DEPT - 1246 Cty. Rd. 16, Fairplay
ROCKY MOUNTAIN LUMBER - 735 N. US Highway 24, Buena Vista
SINCLAIRS - 640 Highway 285., Fairplay
SOUTH PARK ACE HARDWARE - 299 US Hwy 285, Fairplay
SOUTH PARK MERCANTILE - 12787 US Hwy 24, Hartsel
STARKY'S GENERAL STORE - 38316 US Hwy 24, Lake George
TALL COUNTRY - 379 US Hwy 285, Fairplay
THE BUSINESS CONNECTION - 1150 Castello Ave, Fairplay
TOWN OF FAIRPLAY - 901 Main St, Fairplay
Also available at REAL ESTATE offices in PARK COUNTY, BUENA VISTA, and BRECKENRIDGE.
---
Are you Remodeling, Renovating, or Demolishing?
Please Note: A demolishing, renovating, or remodeling permit cannot be issued without a State Inspection.

You are subject to State and Federal Regulations requiring inspections for asbestos. Avoid penalties and delays: have your project inspected for asbestos by a Colorado-certified asbestos building inspector before commencing work.

Inspection: The structures/components to be disturbed must be inspected for asbestos by a state-certified asbestos inspector. Contact CDPHE or go to their web site for a current list of Asbestos Inspectors http://www.cdphe.state.co.us/ap/asbeshom.asp or Asbestos Building Inspector Consulting firms can be found in the yellow pages section of most telephone books, under the heading "Asbestos Consulting and Testing".

http://colorado.gov/cs/Satellite/CDPHE-AP/CBON/1251594599613
For More Information, Please Contact . . .
Asbestos Compliance Assistance Group
Asbestos and Demolition Permit Coordinator
Phone: (303) 692-3100 Fax: (303) 782-0278
All asbestos abatement and demolition permit application forms are available through their web site or by calling the asbestos program.
---
The Business Connection assumes no liability for the work of the contractors advertising in this publication. Due to the ever changing codes and regulations of Park County some of the following information may be incorrect and needs to be verified with the correct Park County Offices. The information in this booklet is updated every year with Park County.

Produced by: The Business Connection, 1150 Castello Ave. Fairplay, CO (719) 836-1919
©March 2023 by The Business Connection Link All Rights Reserved